The Laguna Project
---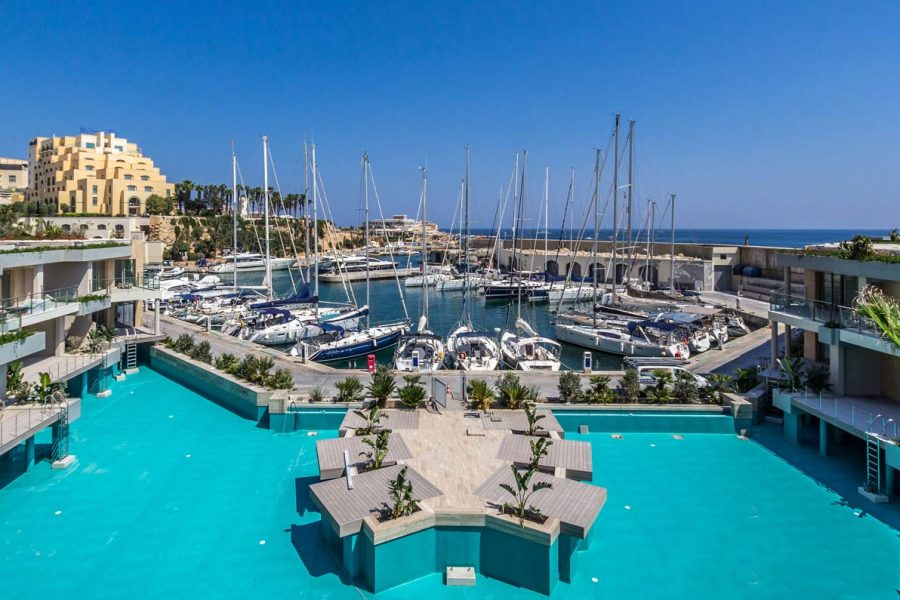 Centered around a beautifully landscaped lagoon with direct access to the water, The Laguna Apartments in Portomaso are a new concept in luxury living.
Adjacent to the sea and the marina, the new Laguna project as an extension of Portomaso residential development where one can access a lagoon from their apartment and swim out into the lagoon. This is a unique, waterfront residential development and all terraces are oriented to the lagoon and Marina. The lagoon is planned to be a resident's dream– accommodating artificial Islands and planters with local trees offering a shaded and tranquil place for relaxing and socializing in the sun.
To ensure that the water is of optimum quality for bathing in such a small sea-water lagoon, a system with continuous pumping the sea water to the lagoon and out falling it to the existing marina. The overall circulation will be enhanced by wall and floor jets installed along the pool perimeter and spread over the pool bed.