Acqua : Restaurant Review
---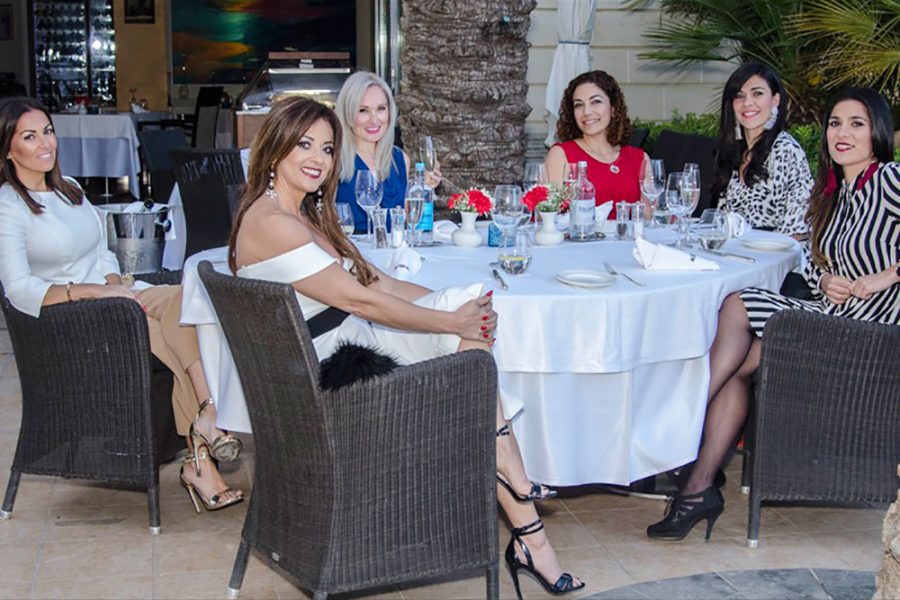 A celebration of life with beautiful friends at a luscious fish restaurant in central St Julians
This Mediterranean cuisine restaurant that has been open since November 2014 and has a myriad of excellent online restaurant reviews from both locals and international diners alike, but it recently caught my attention since it has welcomed a new partner Kevin Buttigieg on board and for that reason, we deemed it a great excuse to fish it out for ourselves!
Upon arrival, a quick look around the indoor and outdoor decor of Acqua, Terra e Mare already sets the tone for what promises to be a delightfully upmarket dining experience. Classy and elegant decor whispers good taste, as you marvel at the beautiful open kitchen, past dark wood panelling and beige coloured walls. Then you walk out onto the terrace overlooking the spectacular Portomaso marina, with the superyachts sitting happily a few metres away from the outdoor tables. Attending staff are warm, welcoming and professional in their approach and that makes you feel right at home immediately.
The weather was lovely that day and we could feel the summer breeze at around 7 pm when we arrived which allowed for us to begin our dining experience al fresco amongst the palm trees. A few minutes into our arrival, we were served a few glasses of prosecco wine and we kicked off by ordering fresh Gillardeau oysters for 6 persons to share and this is what they looked like. Oh my goodness! What a kickstart! Now let me explain the word "Fresh". At this restaurant, these fresh oysters are as fresh as you can get, with the taste so delightful, you are immediately transported to the ocean and you cannot help but say something out loud as they are amazing!!
We all had to take a social media moment (as you do) to check in our location on Facebook, post some photos of this wonderful moment, Instagram Stories and lots of selfies and pics of these first yummy food dishes, so we could get on with the rest of the meal in peace and as it got a little chilly, we moved indoors to continue the evening.
We ordered the "selezione di pesce" listed 1st on the second page of the menu which is very popular with the regular clientele. This includes 6 sharing items, in our case we had Cured Salmon, Arancini al Nero di Seppia, Grilled Calamari, Seared Peppered Tuna and Swordfish Carpaccio. We also ordered additional pasta with vongole, and mussels to share.
see more on: http://graziellecamilleri.com/2018/04/04/aqua-terra-e-mare-restaurant-review/