Garganelle Con Pollo E Tartufo Nero
---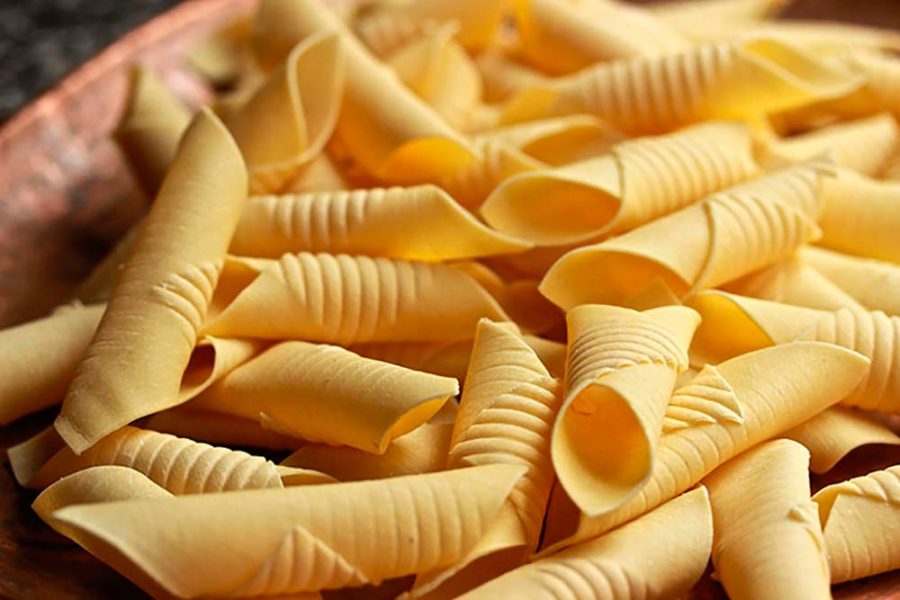 Truffle cream sauce coats pasta with mushrooms and roasted chicken-a luxurious but easy dinner to whip up
INGREDIENTS
900 gram bone-in skin-on chicken breasts
670 gram cremini mushrooms, caps removed and thickly
2 tablespoon extra-virgin olive oil
1 tablespoon butter
3/4 cup heavy cream
350 gram garganelli
Two 90 gram containers truffle butter black
3 tablespoons chives, finely chopped
1/3 cup Parmesan cheese, finely grated, plus more to serve
Kosher salt and freshly ground black pepper
Yield: 4 Servings
INSTRUCTIONS
1. Preheat the oven to 400° and place the chicken breasts on a small baking sheet. Slide your fingers between the skin and meat to loosen the skin, taking care not to separate or rip it. Spread two tablespoons truffle butter under the skin of each breast, using your fingers to spread around. Sprinkle salt and pepper over each side. Bake for 30 to 35 minutes, until the meat registers 150 to 155° in the thickest part. Let rest for 10 minutes before slicing. Slice into bite-sized pieces.
2. Bring a large pot of water to a boil over high heat. Cook the pasta according to the package directions. Reserve 1/3 cup of pasta water before draining.
3.While the pasta water is coming to a boil, preheat a large sauté pan over medium-high heat. Melt the butter and olive oil and add the mushrooms. Turn the heat up to high and sauté for approximately 8 minutes, stirring very infrequently to allow the mushrooms to begin to brown. They will release a lot of liquid. Once the liquid begins to evaporate, sprinkle the mushrooms liberally with salt. Cook for another 4 minutes, for a total cooking time of approximately 12 minutes. Add the cream and allow to reduce over medium-low heat while the pasta cooks. Turn the heat to low and add the truffle butter and grated Parmesan, stirring to melt and combine. Once the sauce has come together, add the pasta and chicken, stirring together to coat the pasta with sauce. Add some of the reserved pasta water, by the tablespoon, to loosen the sauce to your desired consistently. It should remain slightly thick. Finish the pasta with the remaining truffle butter and toss to coat; season to taste with salt and pepper. Sprinkle the chives over the pasta. Serve with extra Parmesan.